Employment
---
DELIVERY PERSONNEL
Looking for a part-time weekend or weekday job with a full-time pay?
We are always looking for responsible and dedicated people to delivery our fun interactive inflatable games. We have events we cater to every day (with majority being on weekends) that require a delivery personnel. We service the Greater Ventura and Santa Barbara Counties and surrounding areas (view our Delivery Areas). Applicants interested in the position will need:
Their own car (cargo van or pickup truck recommended)
Mobile phone
Navigation system or Thomas Guide map book
Great customer service skills and ability to manage time
Applicants must be willing to do heavy labor since our products tend to be around 180-250 pounds. This is a perfect job for college students or anyone who's looking to make some extra money over the weekend. Delivery experience is a plus, but all applicants will have to go through training before start. Average pay is about $200/day. Applicants must be at least 18 years of age with a valid drivers license, and full automobile insurance.
EVENT ATTENDANT
Are you looking for a job to earn some extra money? We are always looking for fun and friendly people with a positive attitude who are responsible enough to supervise the safety of people using our products. We need attendants for big school events, public events, corporate events, etc.
Event Attendants will be responsible for commuting to event location and being present during the requested hours. We have a 5 hour minimum requirement for attendants, therefore, minimum pay is about $75.00/day. It's simple, fun, and a good way to pull in some well deserved extra money for your tuition, savings, or expenses. Applicants must be at least 18 years old, have good customer service skills, be able to work with children, and have transportation to and from the event.
APPLY NOW
CUSTOMER SERVICE REPRESENTATIVE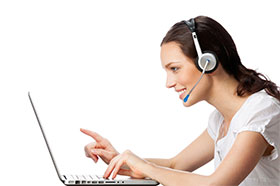 Are you a responsible and organized individual who is looking for a full-time job? We are currently hiring a customer service represntative to help out with placing reservations and planning events for our customers. This is a very important role in our company because we help plan hundreds of special occasions every month in the Los Angeles County area and would need someone who is responsible and organized to be able to handle it. CURRENT POSITION is for the weekend customer service rep, so applicant MUST be able to work all day Saturday and Sunday, along with 2-3 days during the week.
Our customer service representatives will be trained on the inflatable rental industry and the process of placing reservations. We train you on which inflatables will be prefered at specific events and occasions so you can give the best information to the customer. All applicants will need the following criteria:
Must be fluent in English (Spanish is a plus)
Must have great customer service skills
Must be able to work individually
Must be proficient in basic computer skills (i.e. online search, emailing, form submission, etc.)
Some customer service experience
CLEANING PERSONNEL
Are you a responsible and hard working individual who is looking for a full-time job? We are currently hiring a cleaning personnel to help out our cleaning crew with cleaning inflatables, games, rides, tables, chairs, etc. This role is more suited for those capable of doing heavy labor as some items are heavy and will require some strength. CURRENT POSITION is for the weekday Monday to Friday, so applicant MUST be able to work all of those days. This is an Entry Level job in a promising company.
APPLY NOW